We are fun.
We are committed.
We are proud women.
Our customers consistently chose us because of our commitment to quality, time and focus on self-expression.
Over the years, we have simplified the process of creating customized products and ensured that our customers only explain their need – we take care of the rest. We make sure that the final product is always unique, innovative and personal.
Our Commitment to Preserving the Environment and Running a Sustainable Business
We embrace our ecological responsibilities and are committed to the cause of Single Stream Recycling.
We donate all misprinted items and products that do not pass our quality standards to charities overseas.
To promote the cause of fair trade, we offer our customers many options for shirts that are WRAP certified (Worldwide Responsible Accredited Production). The certification is a guarantee that these items are produced in factories that treat their employees fairly and do not permit sweatshop practices.
Jayme Schmidt
Jayme, owner of Exper-T's, and commonly known around the office as HBIC, is a single Mom of 2 awesome children and one rotten dog named Ugg. She was born and raised in South Dakota (yes, that is a state) on a 1,000 acre farm. Her favorite part about owning the business is helping customers bring their ideas to life and giving her employees a fun and fantastic place to work. In her extremely limited spare time, she loves attending Virginia Tech football games with her Dad. GO HOKIES! Jayme is rarely spotted without a Diet Mountain Dew in hand and can often be found patrolling the parking lot on her breaks!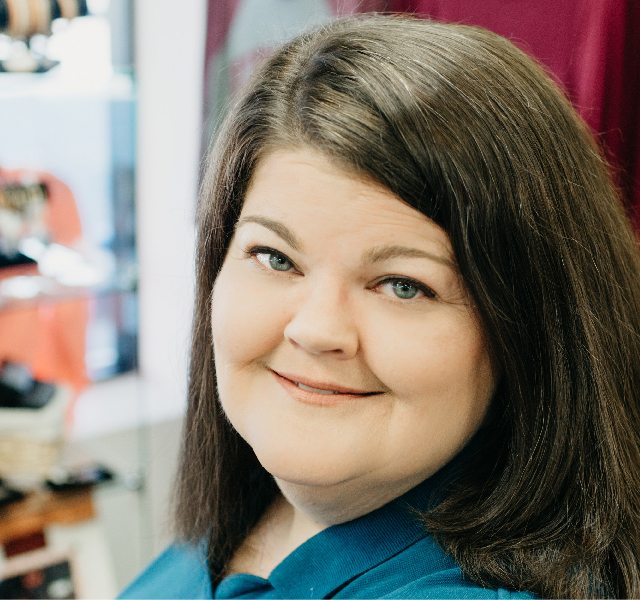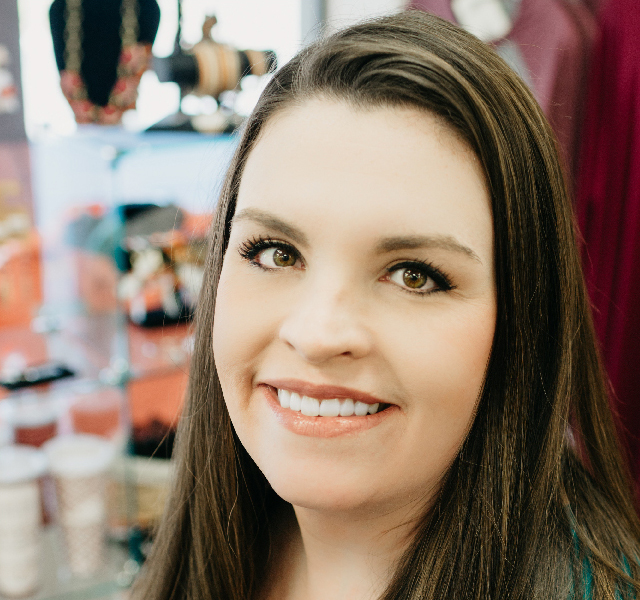 Katie More
Katie, manager and sass master, is from Leesburg, Virginia. She graduated from Virginia Tech with a B.S. in Psychology and a minor in Business. Katie has been a key player at Exper-T's since her sophomore year of college. After graduation, she was promoted to manager and has been one of the faces of the business ever since. Katie has many fond memories from her years at Exper-T's, including the time a customer called to ask if "spanking paddles," were available, and proceeded to come to the store to "try them out." Another time, Jayme surprised Katie with a puppy after she mentioned they needed a shop dog and Ugg has been the mascot ever since. Katie loves her customers and employees. Katie is a proud lefty and her interests include her husband, kids, dogs and the Virginia Tech Hokies!
Cindy Stauffer
Cindy, our customer service lead, was born and raised in Blacksburg, Virginia. She has a degree from the Maryland Institute College of Art. She can be found jumping in wherever help is needed around the shop. When not at work, she spends most of her time doting over her dog, Aurora, or watching Friends reruns.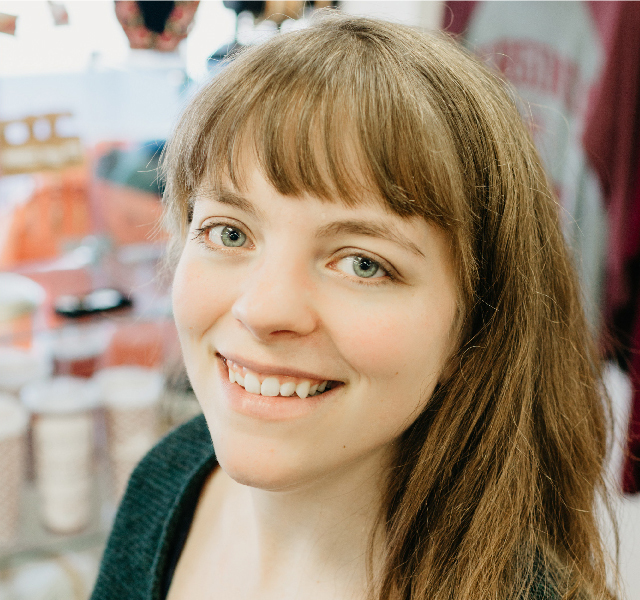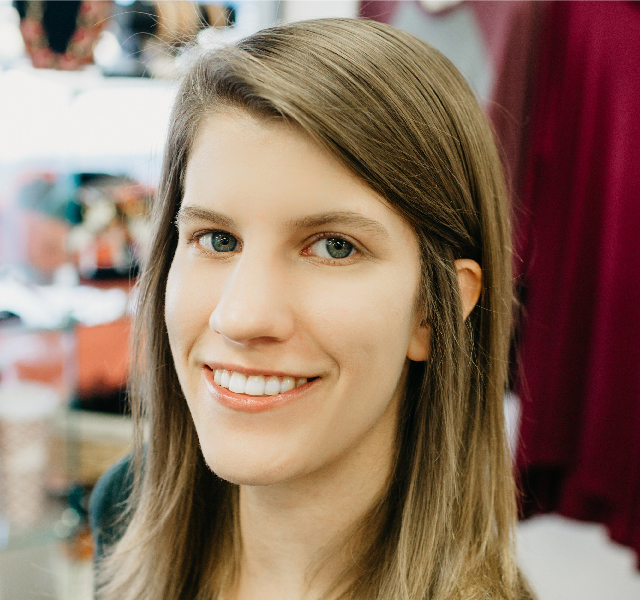 Laura Skinner
Laura is the in-house artist, here to help with all your graphic design needs. Originally from the Eastern Shore of Maryland, Laura came to Blacksburg as a student and now loves living in the mountains. She is a graduate of Virginia Tech with a bachelor's degree in studio art. When she's not designing t-shirts, Laura enjoys painting floral designs and cheering on the Hokies.
Reagan Padgett
Reagan, Customer Service Assistant aka Front Desk Lady, was born and raised Durham, NC. She graduated from Radford University with a B.S in Athletic Training and is Nationally Certified. She is currently in Grad School at Virginia Tech! When she's not helping you at the front desk, she is most likely crafting, doing something outdoors, enjoying Chick-fil-a or cheering for the Hokies!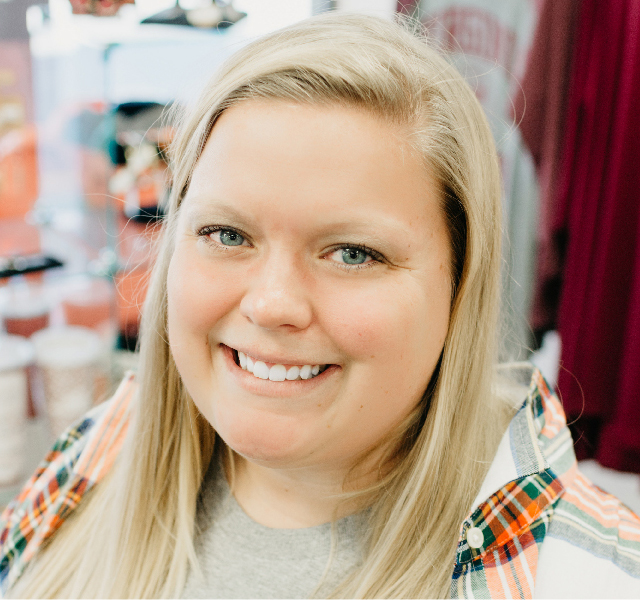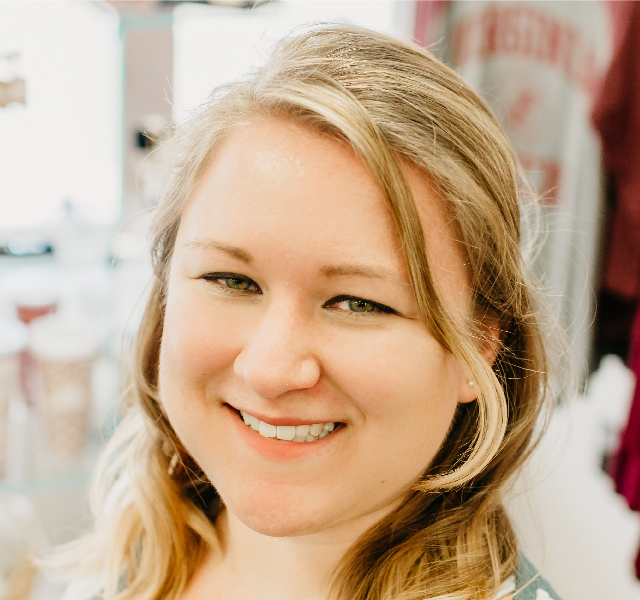 Jessica Mogren
Jessica, our production manager, is an only child that was born into a military family. She lived in seven different states before coming to Blacksburg before the start of 6th grade. She has called Blacksburg home ever since. After high school she served 6 years in the United States Air Force while getting her degree from Virginia Tech. Most of her spare time is spent gardening and taking care of her zoo (2 fish tanks, 2 cats, 1 rabbit, and 1 boa constrictor). Go Hokies!
Ugg Schmidt
Ugg is the best shop dog. He joined the team in 2007 and has been the face of Exper-T's ever since. He enjoys sleeping on his crib mattress, greeting customers, and being the man of the shop!